Last week was the first Rackspace developers conference. While the majority of the people that attended were employed as software developers, a handful weren't. I was one of three people from network security who attended, and as the picture below shows, I apparently was fascinated.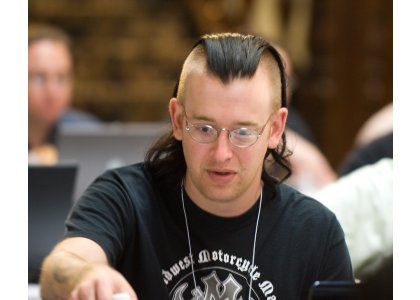 Lessons learned:



SyncML is really, really, REALLY clunky.


Twisted Python tries WAAAAY to hard to be Erlang.


Build your systems for scalability from day one.


Stay the hell away from Courier when setting up mail.


Lessons Confirmed



Nope, I still don't like Python.


Keep the UI separate from the rest of the code.


It has been confirmed once again that yes, Erlang rules.


Ruby's method_missing is pretty bad-ass.


People are terrified of things they don't understand.